Shop now and save while supplies last.

Save 10% off with code 'JeepAudio10' at checkout.
For all your listening adventures
The Jeep Wrangler JK Unlimited audio system upgrade kit includes everything you need upgrade your audio to studio-quality sound with heart-pounding bass.  
Jeep Wrangler JK Complete Audio Bundle
No space? No problem. Our 12" loaded enclosure is designed to easily mount to your swing gate. Direct-fit speakers make upgrading simple. With this total install kit you get everything* you need to power and install your enclosure and speakers including an amplifier and JKU amplifier mounting system for passenger or driver underseat amplifier mounting, speaker harnesses, and JKU wiring kit.
*Additional parts may be needed if you have a factory radio.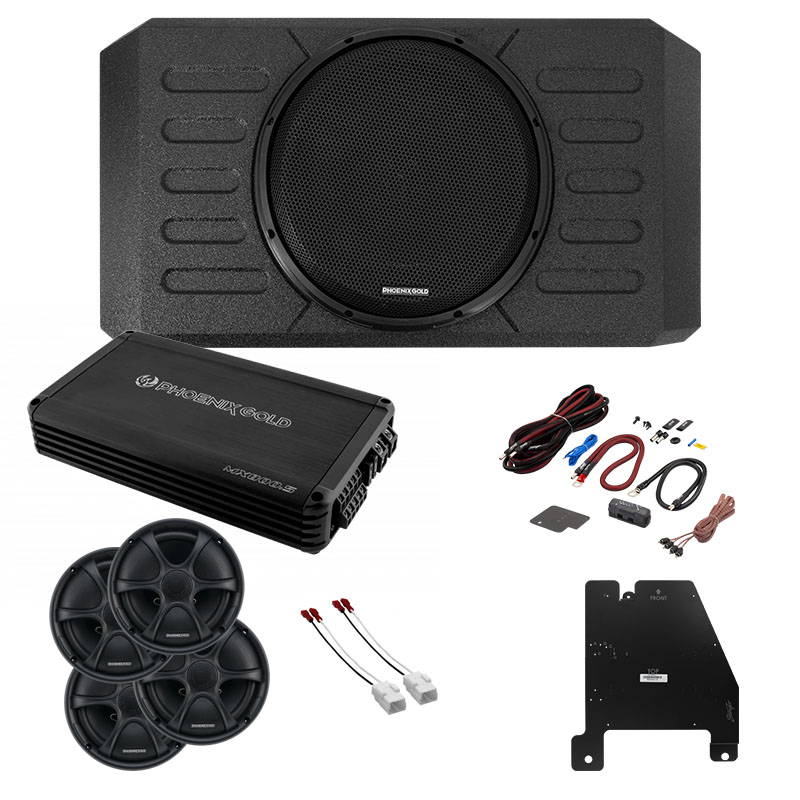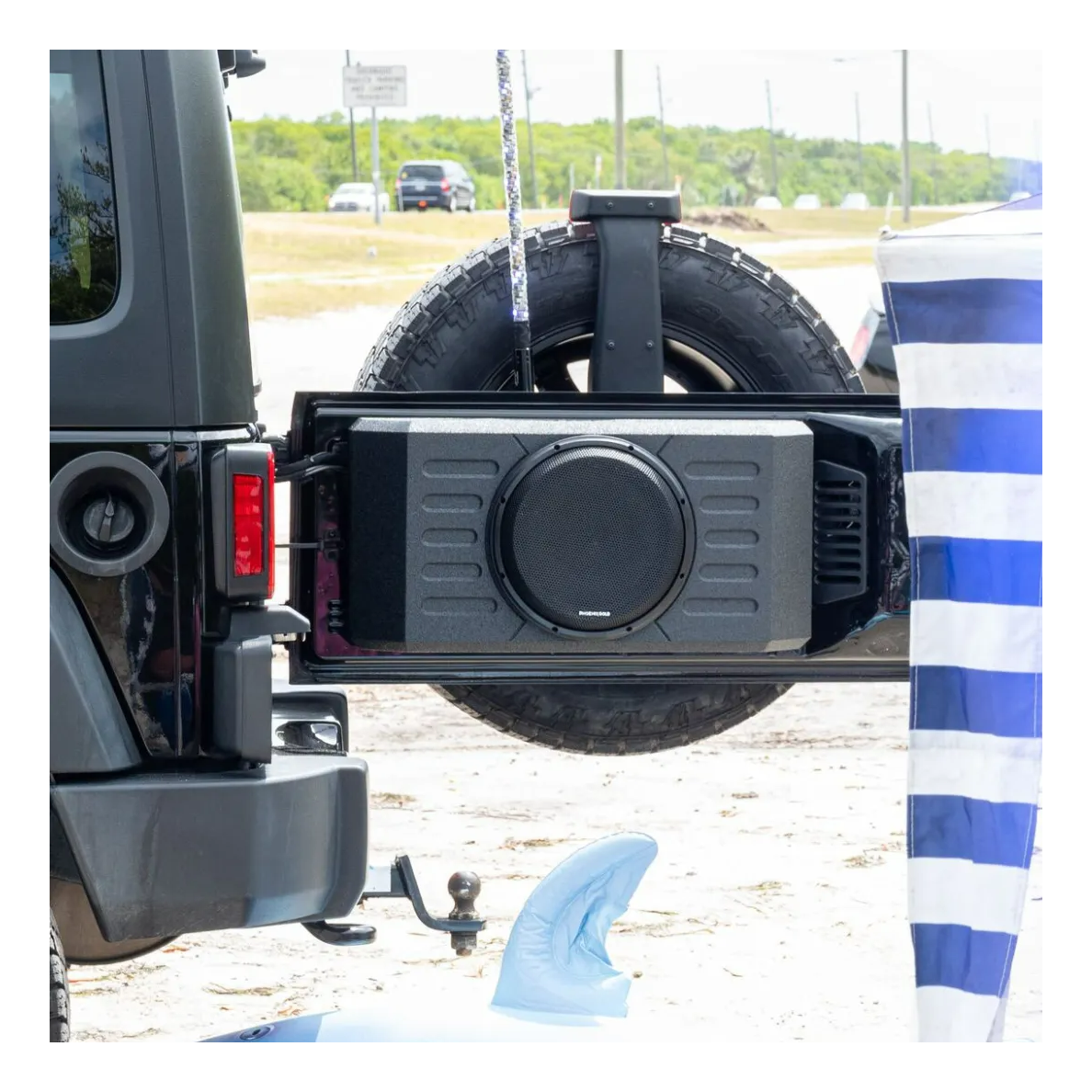 Better bass for your space
Push your Jeep's bass to the limit. Experience clean, articulate, goose bump-inducing bass; jam-packed with every musical detail
Add, plug, play
Improve the sound in your Jeep for everyday driving with four 6.5" coaxial speakers with a precisely designed Jeep Wrangler JK/JU speaker harness for effortless installation.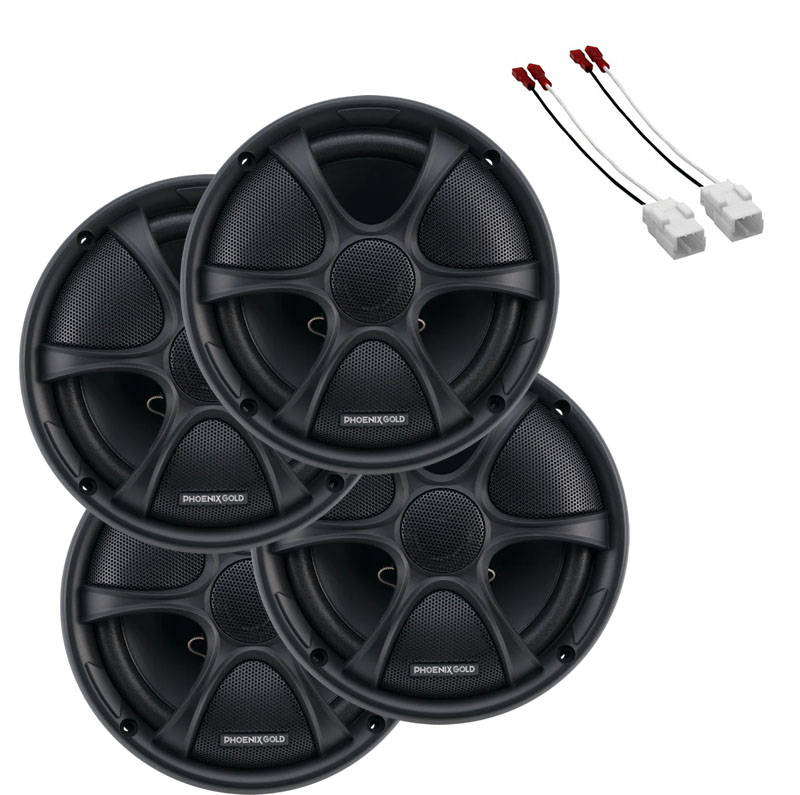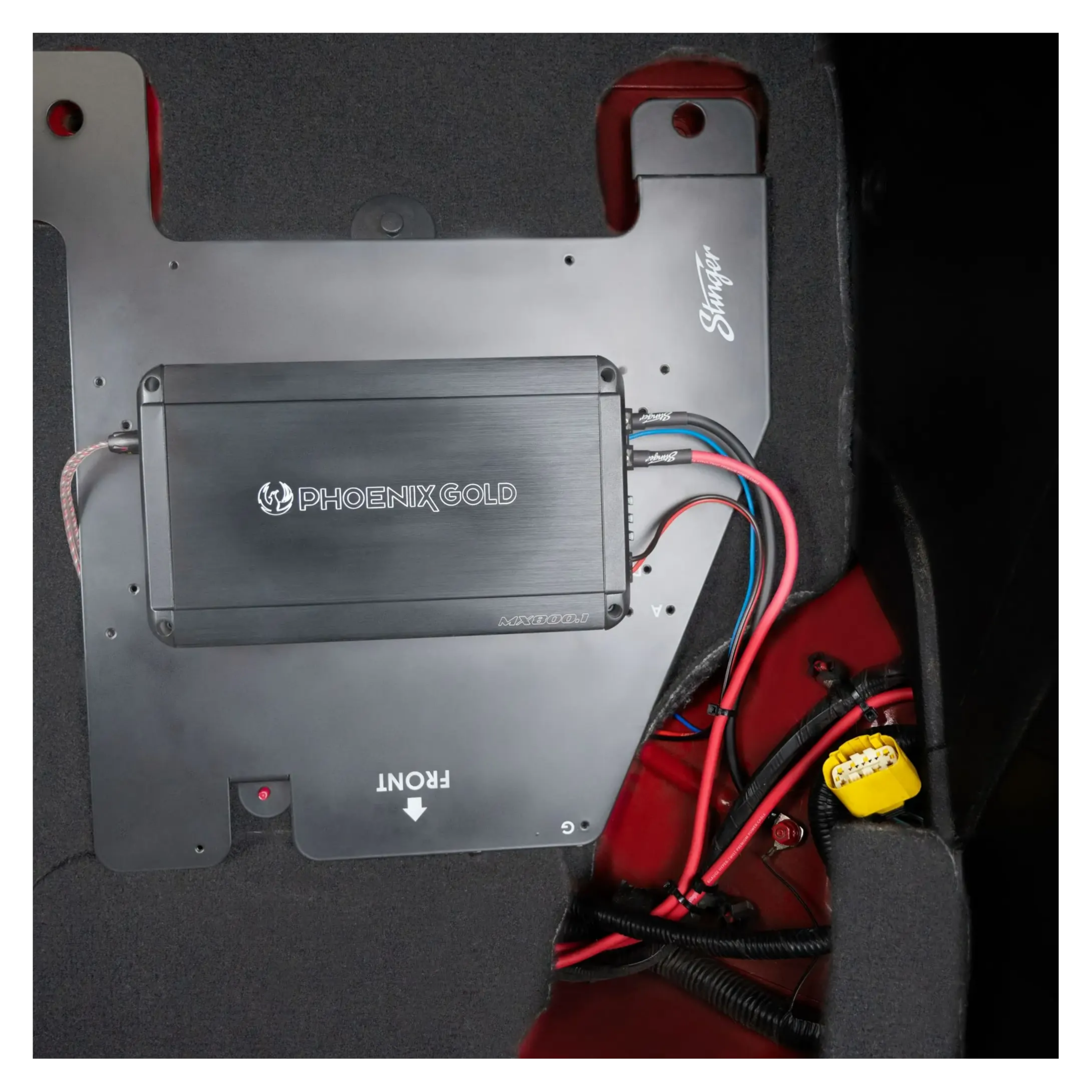 Deliver hard-hitting, articulate bass to your system
Customize the EQ and change the bass level to your prefrence with this Phoniex Gold 5-Channel amplifier with bass knob. Designed to fit, without compromosing power and sound quality.
— Jeep Wrangler JK Complete Audio System—
Feel more immersed in every scene with rich, clear, and balanced sound.
Why Our Customers Love Our Audio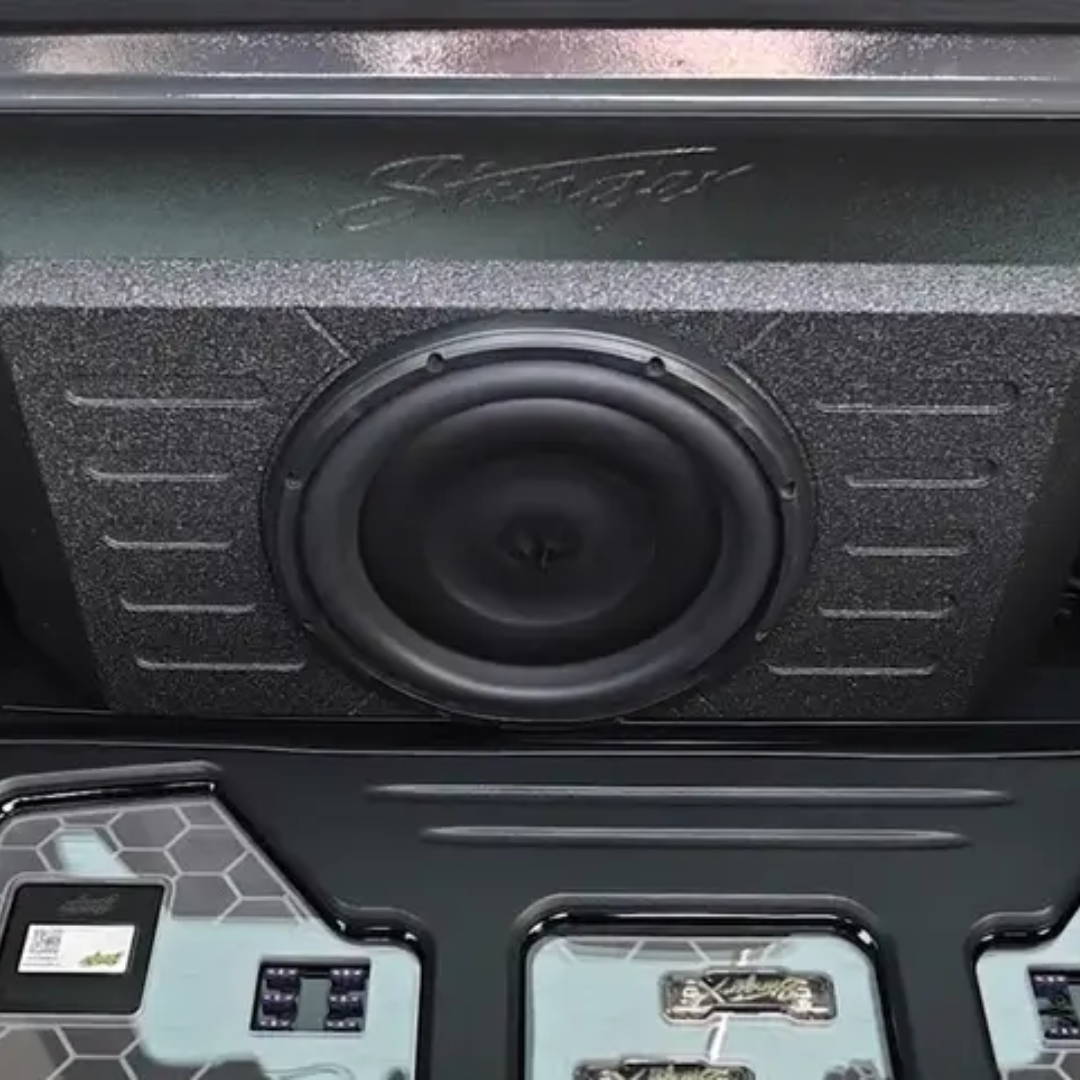 "
"The quality is remarkable, It's well worth the money for their high-quality, Extreme Bass, waterproof SUBWOOFER. I love it."
— Randy M.
"
"The speaker box has a truck bed type coating that was flawless. The instrcutions were easy to follow. The install took about an hour including hiding all wiring and it looks great."
— Paul L.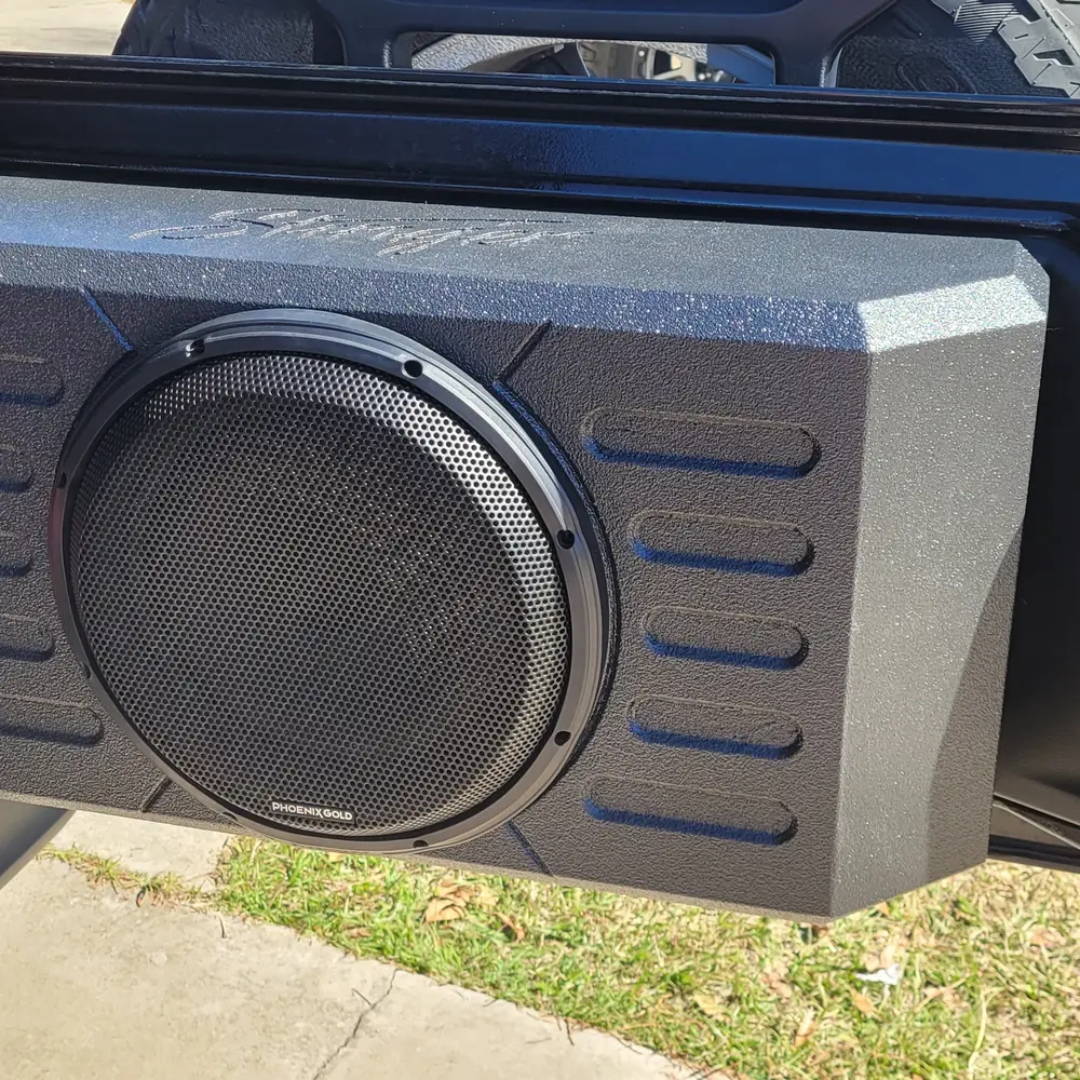 Elegant and compact, the sub blends in on the tailgate.
Fits easily into every Jeep.
Enjoy listening with the system that works together.