How to Prepare for Overlanding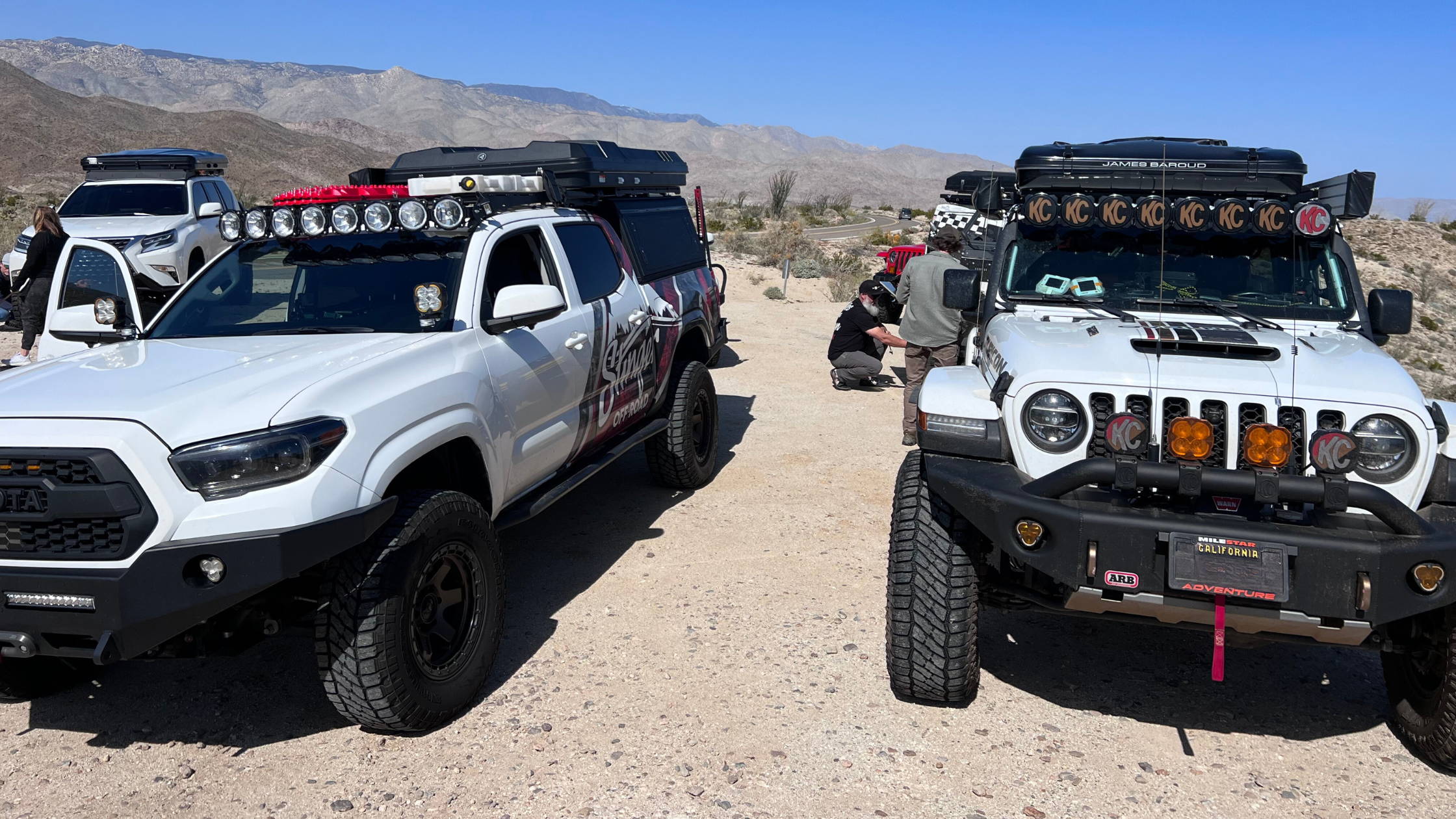 Ready to Hit the Road? Here's How to Prepare for Overlanding!
Whether you're an experienced off-roader or you need an "overlanding for beginners guide," preparing for your trip is critical to the success of your journey. When it comes to gearing up your vehicle, we've got you covered.
We would define overlanding as a type of adventure travel that involves long-distance, self-sustained travel by vehicle through remote, often rugged, and undeveloped terrain. Overlanding trips usually involve exploring off-road trails, setting up camp in wilderness areas, and encountering various challenges along the way such as harsh weather conditions, unpredictable road conditions, or vehicle malfunctions. In this post, we're sharing our top tips on how to start overlanding.
1)

   

Choose the Right Vehicle:
Your vehicle is your lifeline while on an overlanding adventure. Your choice of ride will ultimately depend on the terrain you plan on tackling. If you're going off-roading, ensure that your vehicle is equipped with the necessary gadgets:
Navigation Systems: GPS, maps, compasses, and other navigation systems help to guide you through the terrain.
Skid Plates: To protect the bottom of your vehicle.
Suspension System: Allows vehicles to travel more comfortably over rough terrain.
Winches: Helps when the vehicle is stuck and needs to be pulled out of a difficult situation.
Off-Road Recovery Gear: Includes tow straps, shackles, and a shovel that helps if you get stuck.
Front and Rearview Cameras: Allow you to stay safe and provide an extra set of eyes for any blind spots.
Lighting Equipment: Will be very important in times when the sun is down or lighting is scarce.
Portable Air Compressor: Helps to inflate or deflate tires as per the terrain requirement.
Roof Rack: To provide additional storage space.
All-Terrain Tires: That can handle various off-road conditions.
Fuel Containers: Remote areas may have limited fuel availability, so carrying extra fuel containers is essential.
Portable Power Station: To provide power to charge your electronic devices.
Essential Camping Gear: Overlanding trips usually involve camping, so investing in quality camping gear such as tents, sleeping bags, and cooking equipment is essential.
You also want to consider the payload capacity, as overland trips often require carrying a lot of gear. If you're not sure where to start, seek the advice of experts in overlanding vehicles.
2)

   

Pack Smart:
When it comes to writing your overland packing list, it's all about keeping it simple. The key is to pack what you need, but not more than what you need. This is where your vehicle's storage capacity comes into play. Utilize all available space, and make sure to distribute weight evenly and efficiently. When selecting overlanding gear, consider durability, weight, and functionality. Always prioritize the essentials such as food, water, and shelter. Remember, less is often more when it comes to packing.
3)

   

Plan Your Overland Route:
While you may want to explore the open road freely, planning your route is essential while overlanding. Ensure that you have a plan before taking off and that you've studied the terrain and climate of your intended route. In addition, be sure to check weather conditions before departing, as conditions may change rapidly while on the road. Equip yourself with maps, GPS devices, and compasses to aid your navigation while on the road.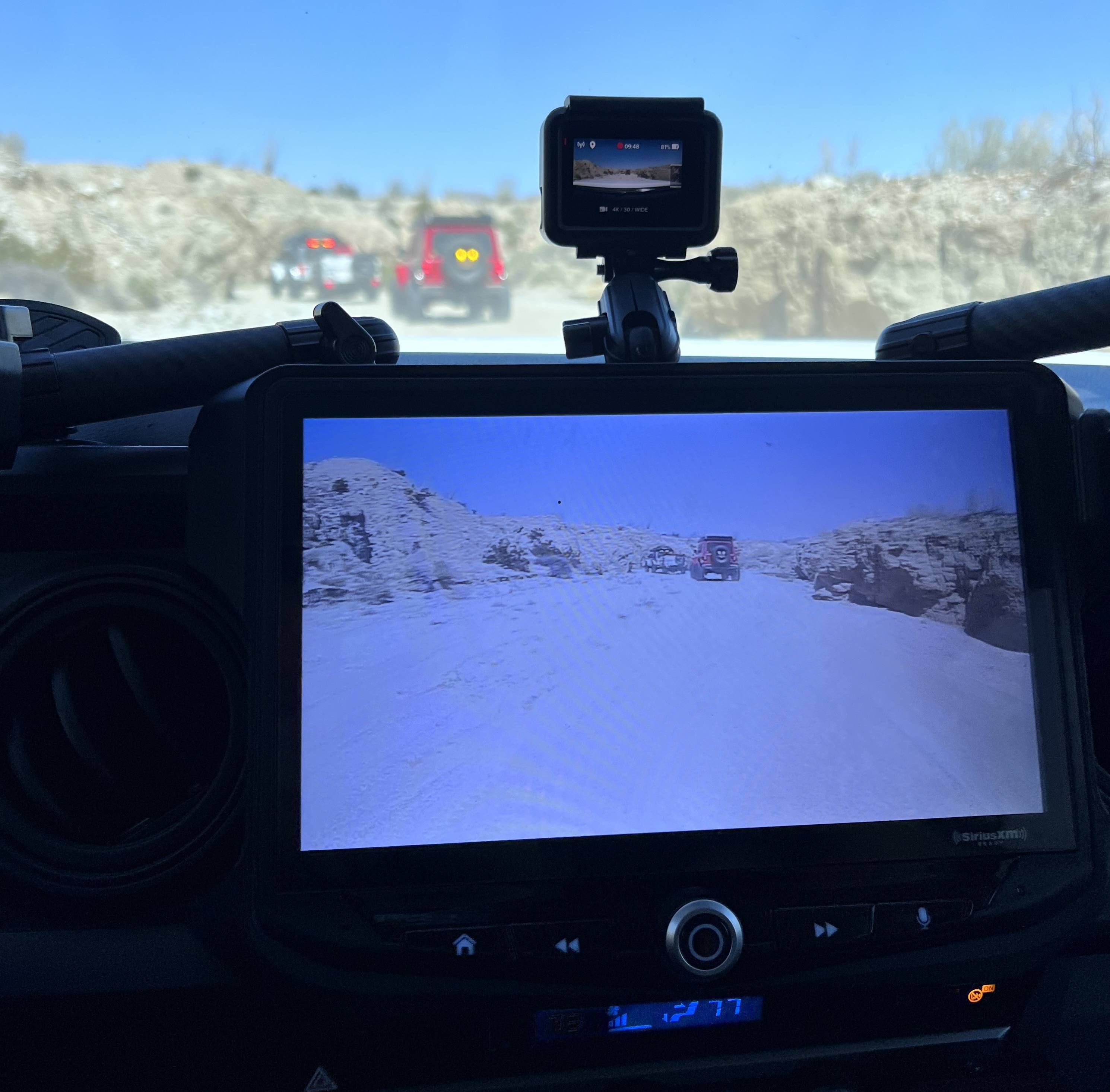 We highly recommend in-dash navigation for your Jeep or truck, such as the Stinger HEIGH10 10" Touch Screen Radio Replacement Kit, paired with the iGO Navigation Card. This way you don't have to rely on cell service or internet access while on your adventure!
4)

   

Expect the Unexpected:
Overland trips are inherently unpredictable. You never know what you may encounter on the road. While it's essential to plan your route, it's equally critical to be flexible. Remember, the journey is as important as the destination. Always carry a basic toolkit and invest in a quality spare tire. In addition, make sure you have a plan B in case of unforeseen circumstances, such as a vehicle breakdown or weather disruptions.
One thing you may forget is how dark it gets at night or if it rains, so you will need a good set of lights to help you see your surroundings. The Stinger Rock Lights or LED Strips will illuminate the ground beneath your vehicle while offering an endless range of vivid colors and multiple dynamic modes! Also, if you need to light up the trail in front of you, check out the collection of KC HiLiTes light bars, driving beams, DOT-approved headlights, and more on Stinger Off-Road!   
5)

   

Embrace the Experience:
Finally, overlanding is all about the experience. Take the time to immerse yourself in nature and appreciate the beauty and diversity of our planet. Overlanding is an adventure that will challenge you both physically and mentally and allow you to connect with the world around you. Enjoy the journey and the destination with a rockin' playlist that can only be enhanced with Stinger Audio or AudioControl amplifiers, speakers, and subwoofers!
Overlanding is a one-of-a-kind adventure that requires preparation and planning. By choosing the right vehicle, packing essential overlanding gear, planning your route, expecting the unexpected, and embracing the experience, you'll be sure to make the most of your off-road adventure. Remember, overlanding is not just a journey, it's a lifestyle. Ready to hit the road? We hope that our tips have given you the inspiration and tools you need to plan your next overlanding trip. Safe travels!
---