The Top Accessories for Chevy Silverado by Stinger Off-Road
Discover the Top Stinger Off-Road Products for
Chevy Silverado

Chevrolet Silverado owners know the importance of reliable and durable equipment to tackle any adventure. Stinger Off-Road has been one of the leading brands in the aftermarket auto community, providing top-quality products designed to elevate your driving and audio experience. We will dive into some of the best products for your Chevy Silverado, including radios, safety cameras, and all your off-roading needs.

The Stinger HEIGH10 10" Touch Screen Radio Kit is excellent for larger trucks, providing enhanced screen readability. This Stinger head unit allows for more audio enhancements than any factory radio and provides you with increased sound detail. The HEIGH10 radio plug-and-play kit comes SiriusXM ready, offering over 150 channels of talk news or music radio and the ability to connect to your Amazon Alexa (tuner sold separately). You will also gain features like Bluetooth, Apple CarPlay, and Android Auto while retaining your steering wheel controls. With four camera inputs, you can stay aware of your surroundings via the camera mode display and the optional iGO Nav Card provides offline GPS navigation for when network data is scarce. We highly recommend checking out the Stinger HEIGH10 Silverado Radio Replacement for the best head unit money can buy.
For anyone interested in a more affordable option, the 6.8" Double DIN Touch Screen Radio Kit is a great choice to enhance your safety and vehicle experience. This replacement radio enables phone mirroring so you can keep your hands on the wheel. Through a wired connection, you can use and see your GPS, music, calls, and text messages via the capacitive touch screen. Just like the 10" radio, you will get Bluetooth functionality, and Apple CarPlay or Android Auto through a wired connection. To make transitioning easier, you get to keep your steering wheel controls. No need to look elsewhere when you have just found the ultimate Chevy Silverado stereo upgrade!
Backup and Side View Cameras

If those don't tickle your fancy, fear not! We offer an array of universal cameras and monitors that can mount on your dashboard, license plate or replace your rearview mirror! These cameras provide clear images or parking guidelines that make reversing, parking, and turning safer. They also help you see obstacles that may be out of view while driving, which can make all the difference on off-road journeys.
Off-roading can be challenging and unpredictable, with rough terrains, steep inclines, and obstacles. Having the right equipment ensures your safety and that of your passengers. Features like lift kits and skid plates protect your vehicle and occupants in case of accidents.
Our catalog includes a Chevy-specific 1.5" Body Lift Kit and 2" Torsion Bar Keys to level your truck. Plus, a durable skid plate to protect the front end of your Silverado. These top-quality components improve ground clearance and the handling of your vehicle while accommodating larger tires.
You may not be thinking of off-roading when the sun goes down, but time flies when you're having fun! So don't get caught in the dark without proper lighting, such as the Chevy Silverado Headlights ColorSHIFT Upgrade Kit. These lights provide street-legal colors of white and amber, but you can surely stand out at shows or events with various dynamic color options!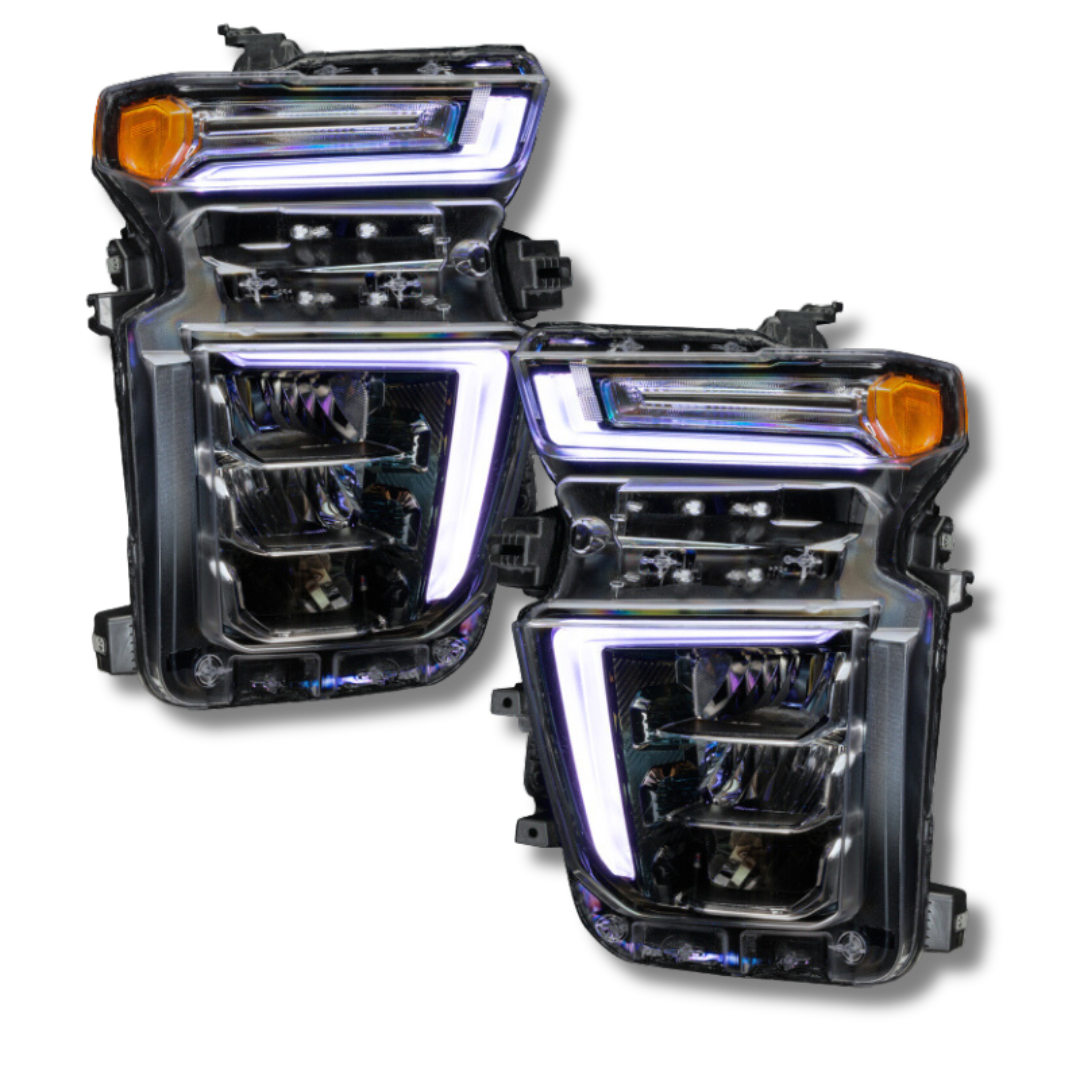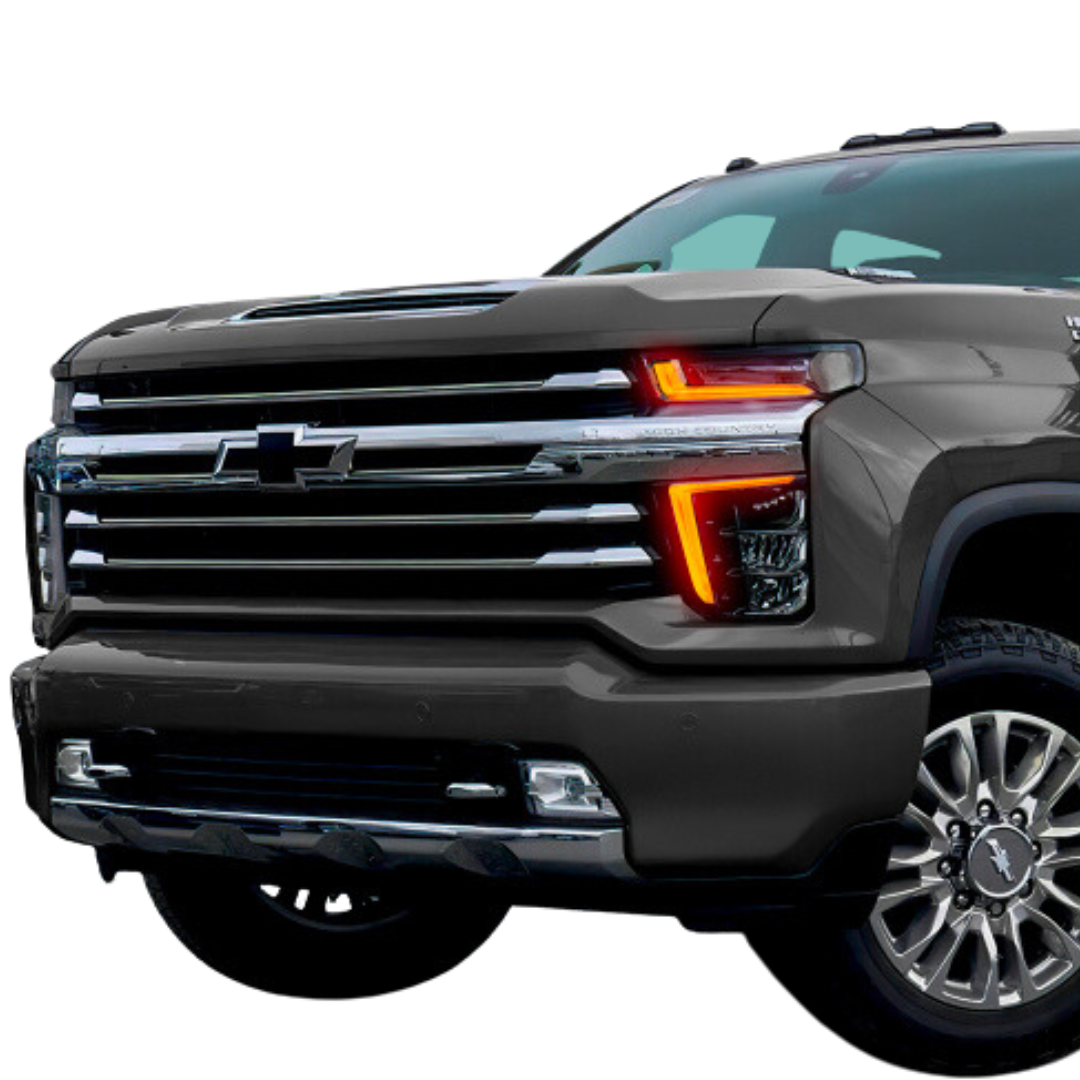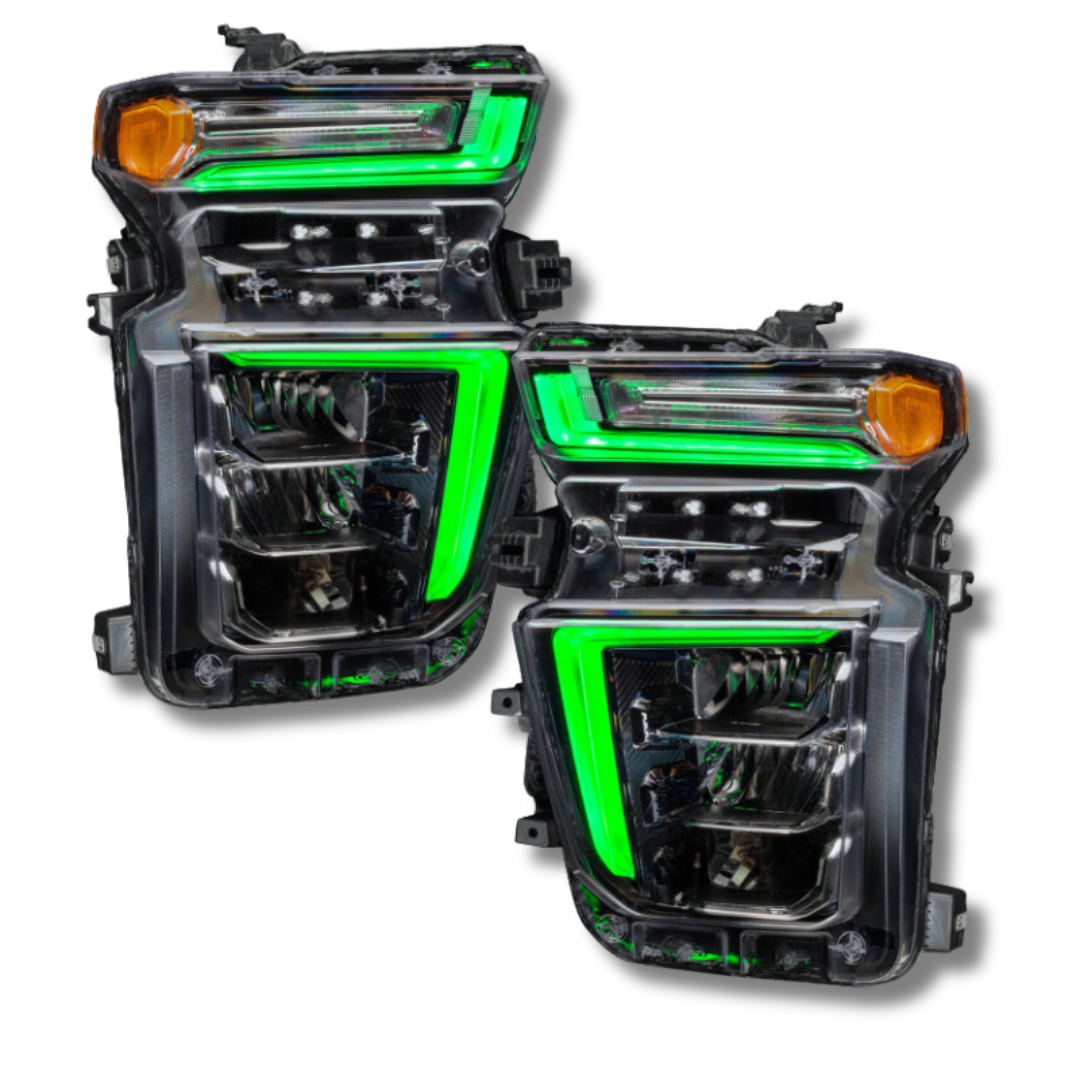 Stinger Off-Road products offer a range of features that can enhance your Chevy Silverado audio and off-road capabilities while keeping you comfortable and safe on the trail. Consider investing in some of the most popular choices among Chevy Silverado truck owners to make your next adventure more enjoyable.
SHOP ALL CHEVROLET SILVERADO PRODUCTS
---