Top Products to Upgrade Your Jeep JK
Are you a proud Jeep JK owner looking to enhance the performance and style of your vehicle? Look no further! As fellow Jeep enthusiasts, we've done all the research for you. We compiled a list of the top products available for Jeep JK's that are sure to elevate your ride to the next level. From off-road accessories to exterior upgrades, Stinger Off-Road has you covered!
Integrated Radio Kit
Upgrade your Jeep Wrangler JK to the next level with Stinger's exclusive HEIGH10 radio kit! Experience the ultimate infotainment upgrade with our all-inclusive dash and multimedia package. With a dazzling 10" HD touchscreen head unit, you'll enjoy seamless integration with your vehicle's OEM features. Keep track of important information like vehicle stats, climate controls, and much more.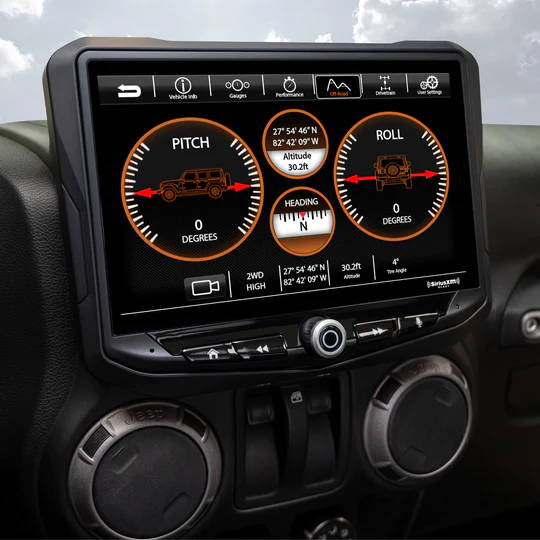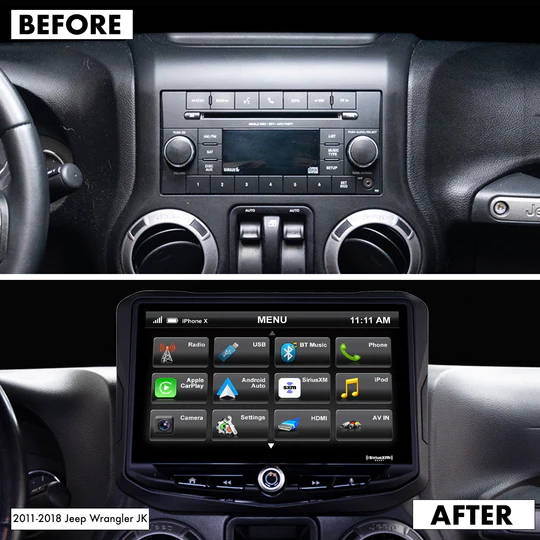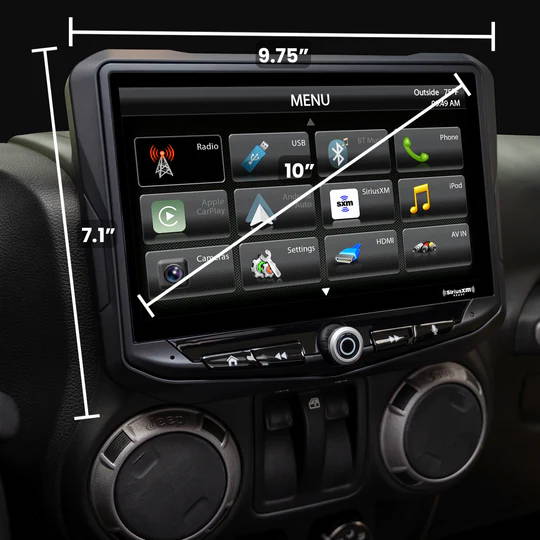 Off-Roading Monitoring Kit
By providing a comprehensive view of your surroundings, you can confidently navigate treacherous trails, steep inclines, and narrow paths. Stay one step ahead of potential hazards and enjoy peace of mind knowing that you have a reliable monitoring system keeping you informed at all times.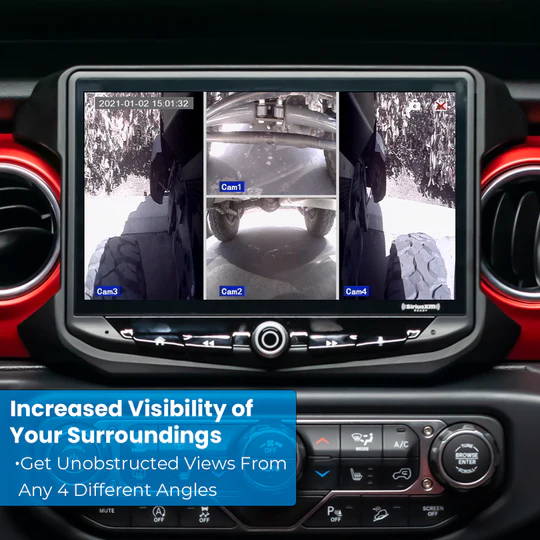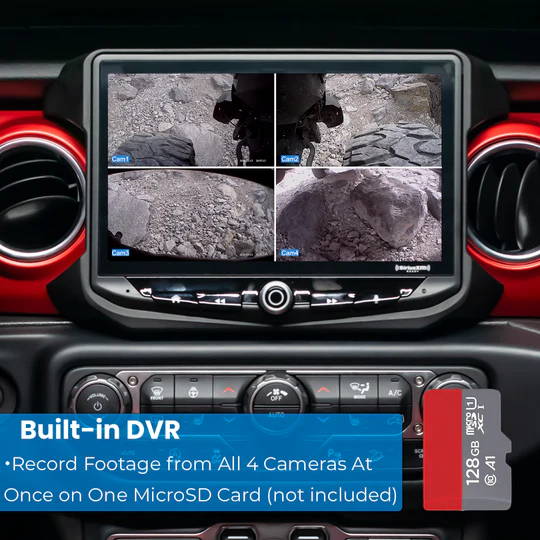 12" Subwoofer Enclosure for Swing Gate
This 12" bass enclosure presents a convenient and effortless method to incorporate a high-performance subwoofer into your audio setup. The subwoofer enclosure for the Jeep Wrangler JK ingeniously utilizes the tailgate for mounting, optimizing space utilization while ensuring sturdiness and protection against harsh weather conditions.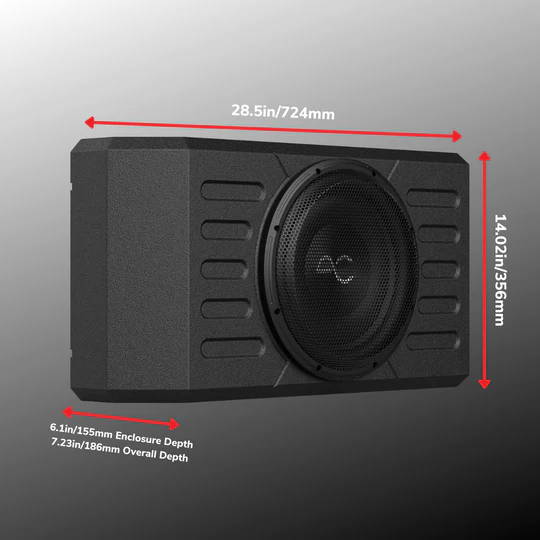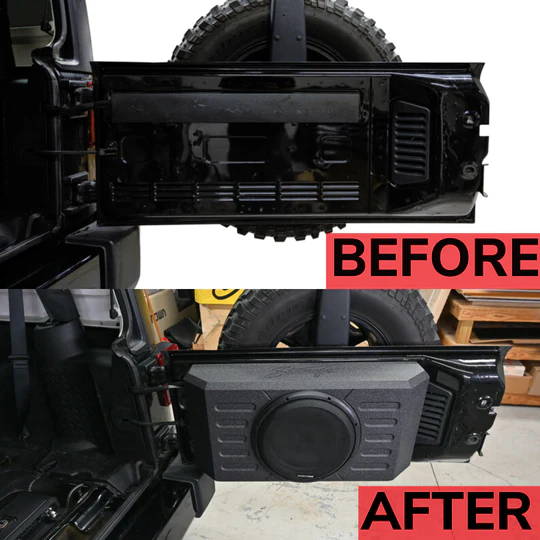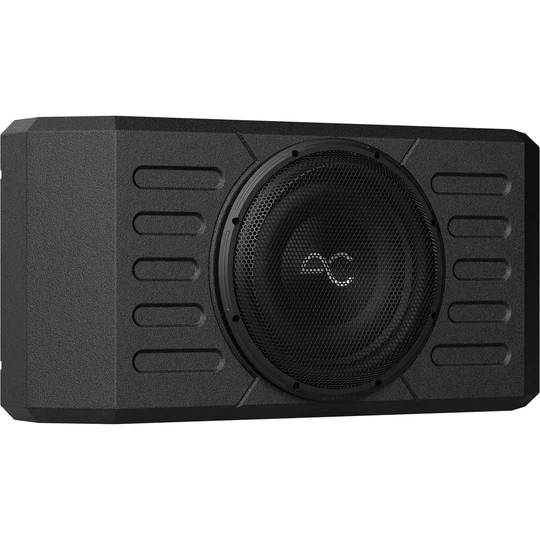 Spare Tire Camera
This Jeep Wrangler JK Backup Camera Kit gives drivers added visibility and safety when reversing. The high-resolution camera easily attaches to the vehicle's rear. The camera also has night vision capability, making it easier to see in low-light conditions.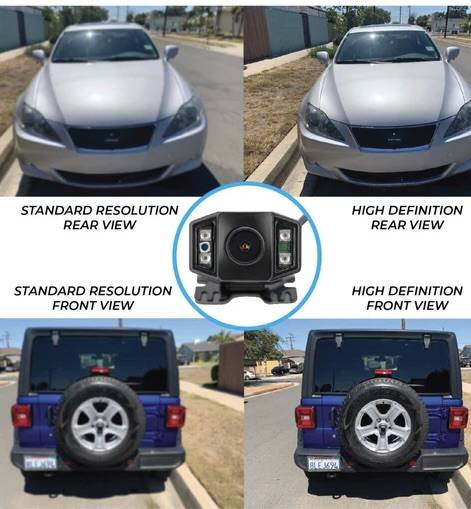 Winch 12500lb Rope with Wireless Remote
With a massive 12500lb rope and a wireless remote, you'll never have to worry about getting stuck in tough terrain again. The winch is powered by a 5.6 / 6.6 series-wound motor that delivers incredible performance and reliability, no matter what the conditions.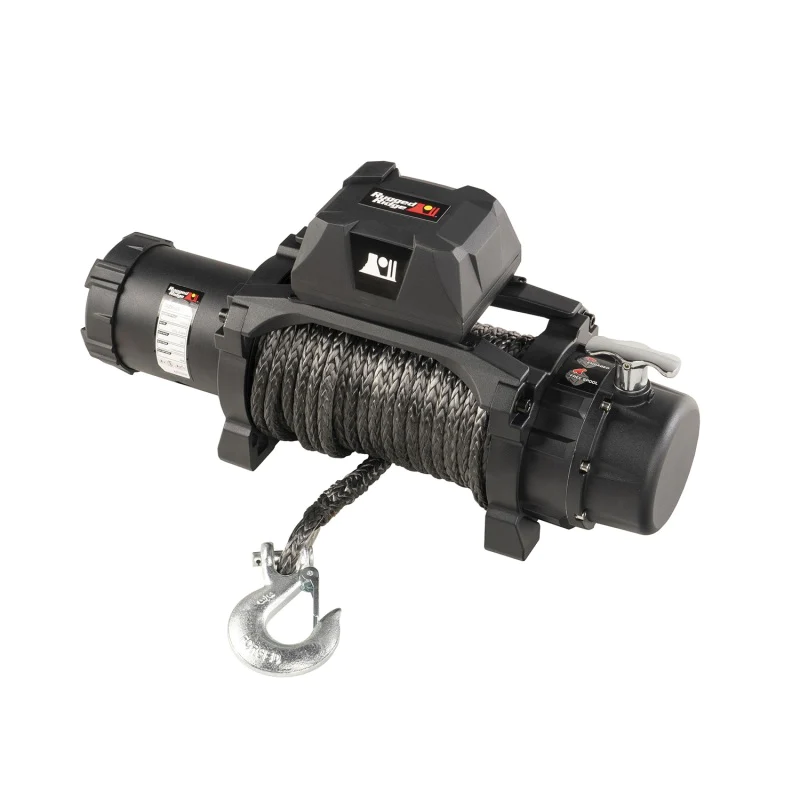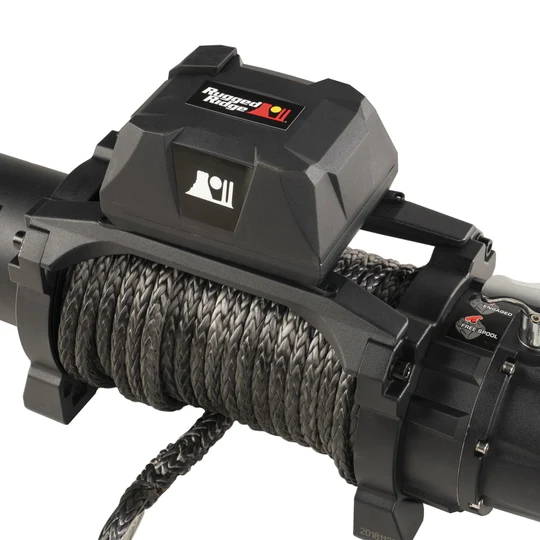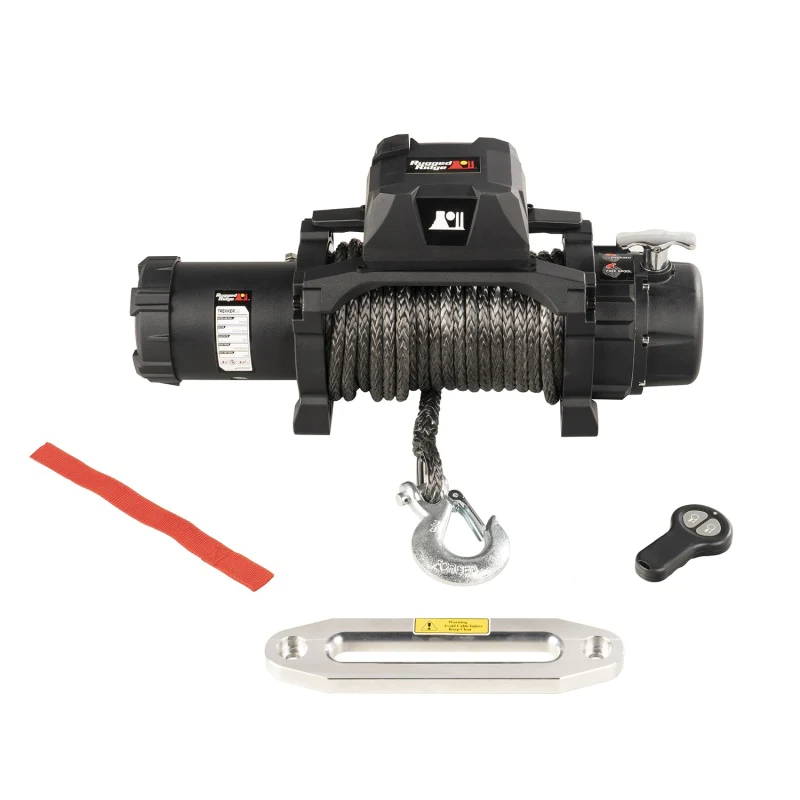 Blind Spot Cameras
Say goodbye to dangerous blind spots with the HD blind spot side view dual camera kit for your Jeep Wrangler JK (2007-2018). This innovative camera system is designed to provide you with a clear view of your surroundings, ensuring that you stay safe and in control while driving.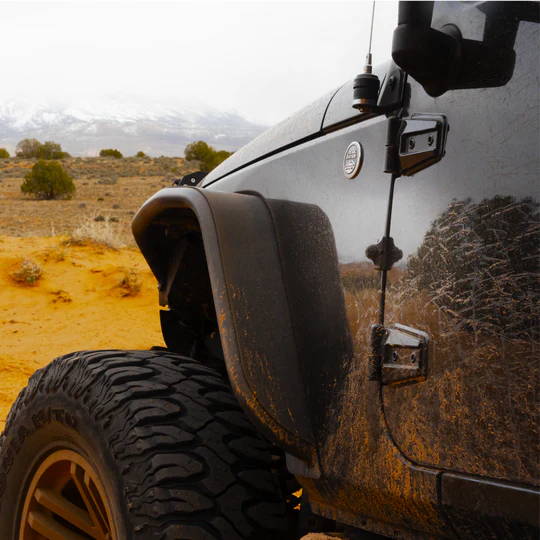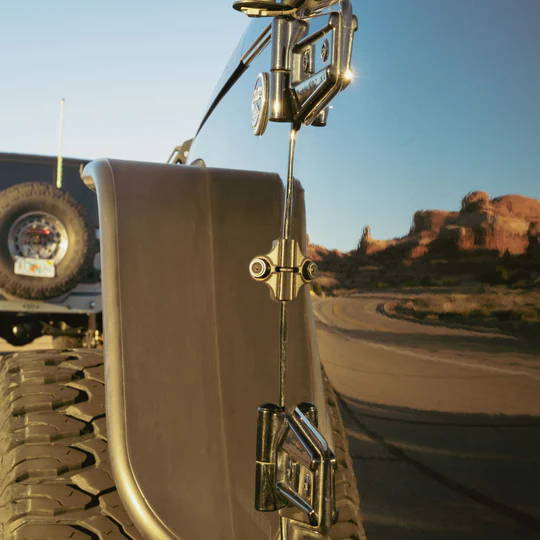 Arcus Front Bumper Set With Overrider
Built from high-quality steel and finished with a durable black powder coating, this bumper set is built to take on even the roughest conditions. The overrider design built-in to the arcus bumper set offers an extra layer of durability by protecting the grill and headlights from any potential damage. The bumper also features integrated D-ring shackles, providing you with a secure anchor point for towing or recovering.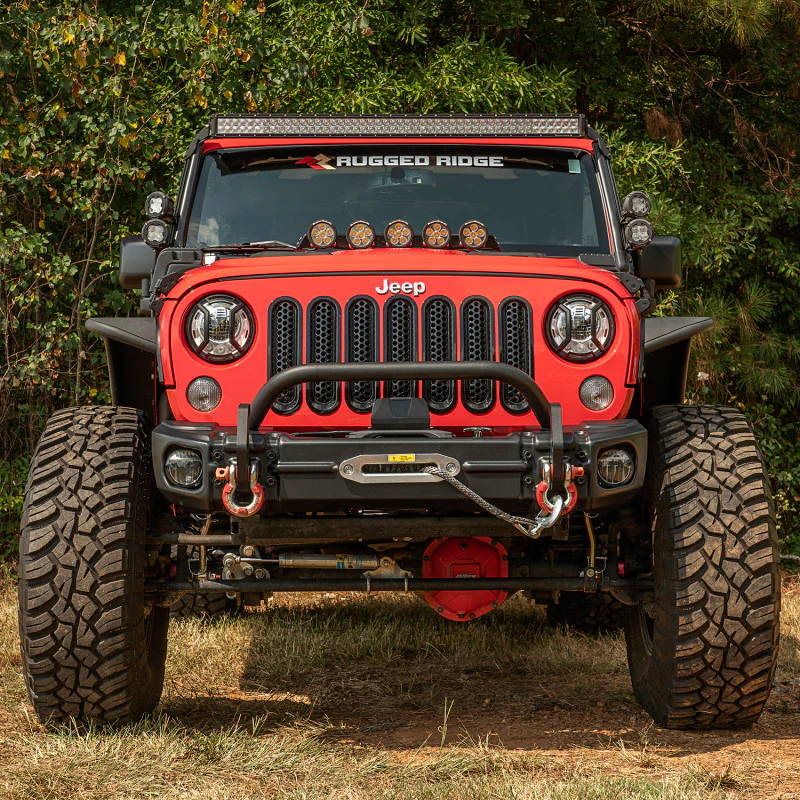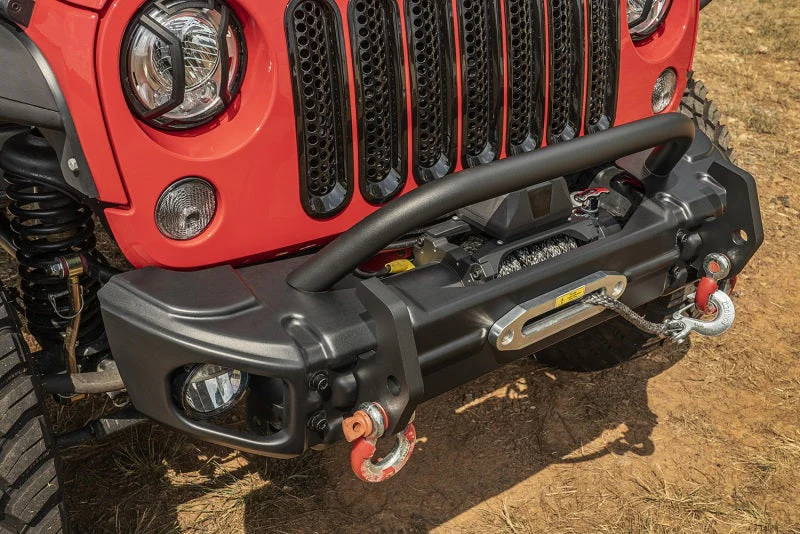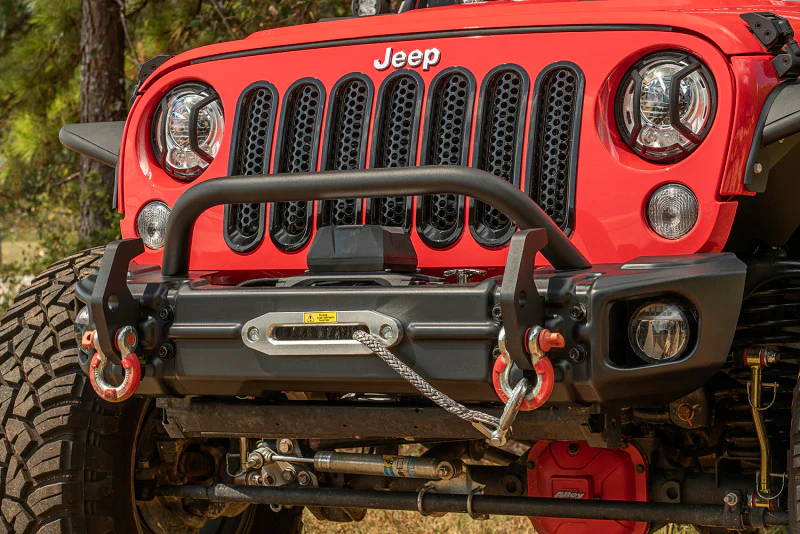 Textured Black Rectangular Stubby Quick Disconnect Trail Mirror Kit
If you're looking for a mirror kit that's easy to remove, then the Rectangular Stubby Quick Disconnect Trail Mirror Kit is perfect for you! With just a few turns of the convenient thumb screw, you can quickly remove or install the mirrors whenever needed.
The kit includes everything you need for a straightforward installation: mirror heads, mirror arms, mounting brackets, bushings, thumbscrews, gaskets, and hardware. The textured black finish adds a sleek and rugged touch to your vehicle, making it stand out from the crowd.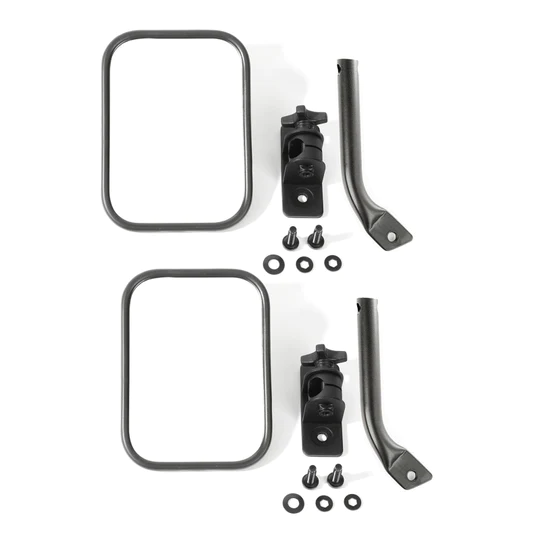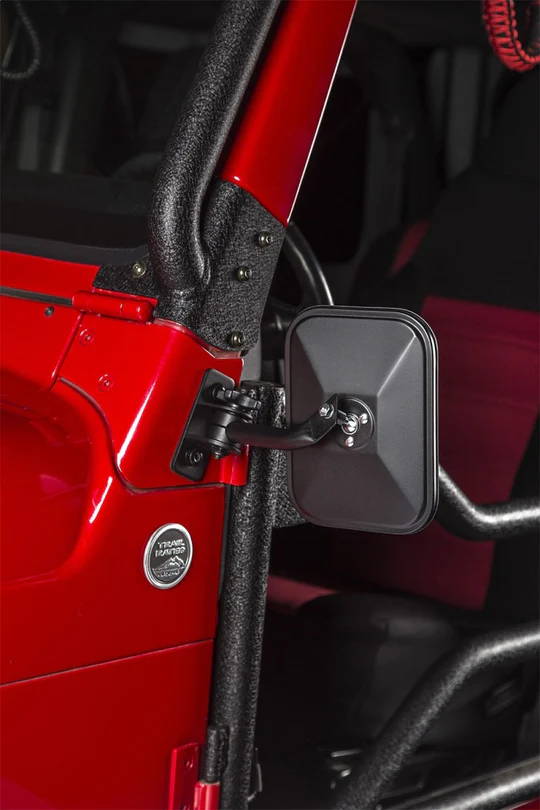 Spartan Grille
Featuring interchangeable inserts, the Spartan Grille allows you to match your personal style and unleash your inner rebel. Each grille is injection molded to ensure a precise factory-like fit, seamlessly integrating into your Jeep's front end. And the best part? It's easily paintable.
Its larger opening is designed to provide your engine compartment with improved airflow and cooling. This feature is especially crucial during those low-speed off-road crawling sessions when your engine temperatures can skyrocket.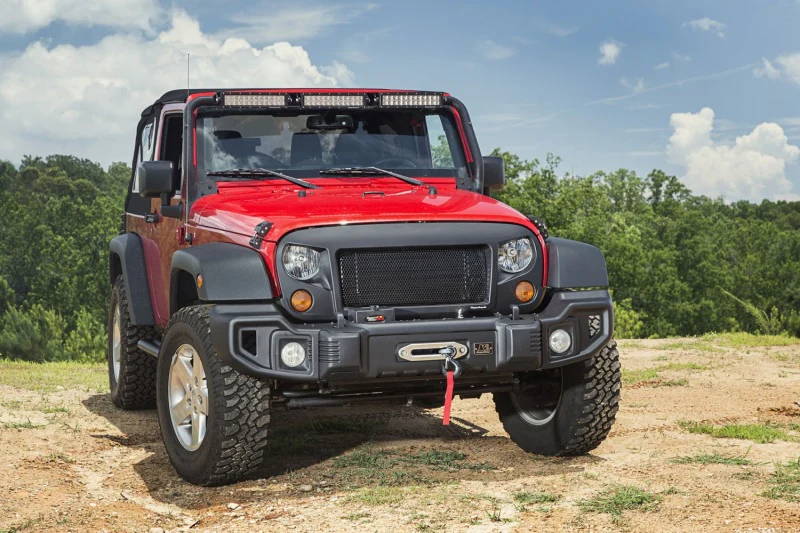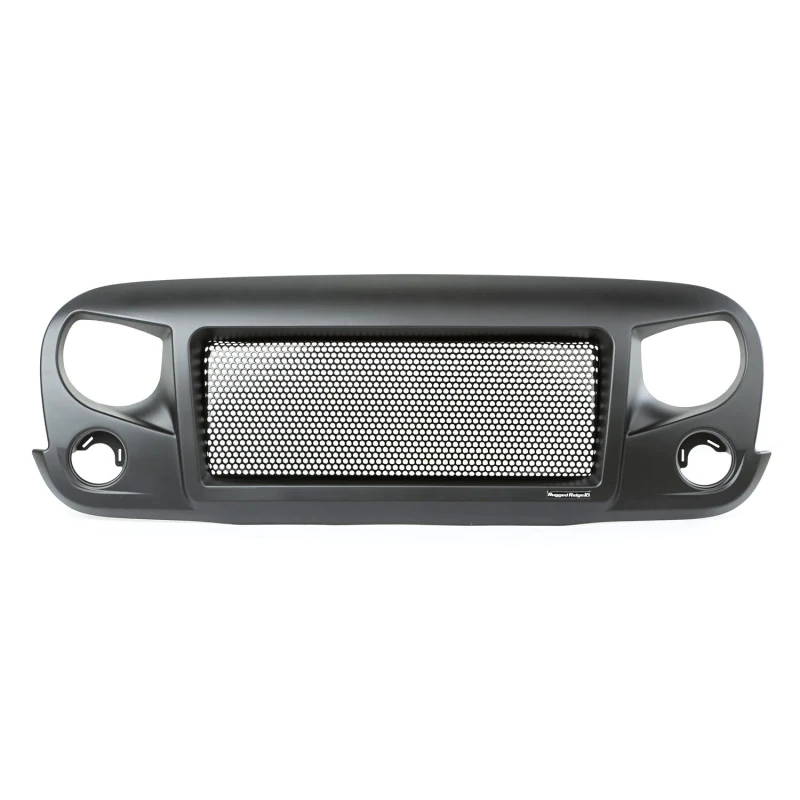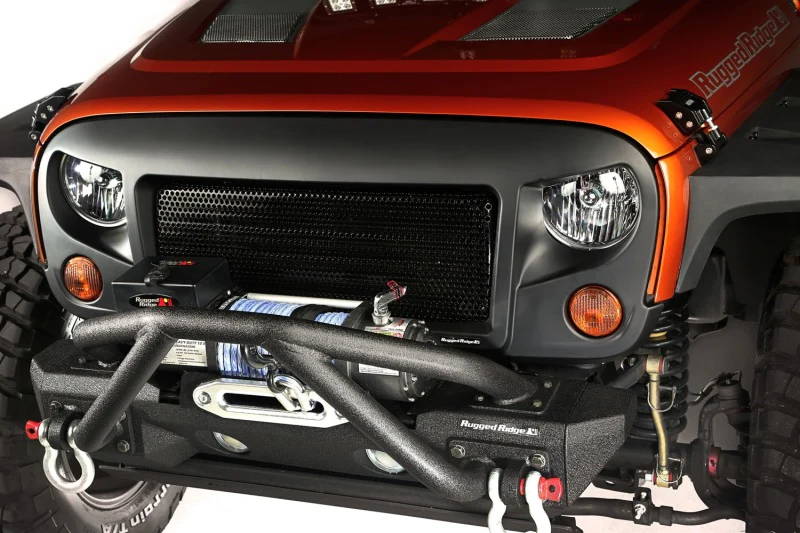 Weatherbeater Front Floor Liners
From muddy boots to spilled drinks, from sandy beaches to snowy adventures, the Weatherbeater Front Floor Liners offer unbeatable carpet protection against whatever Mother Nature hurls your way. No more worrying about ruining your Jeep's interior - these liners have got you covered, literally.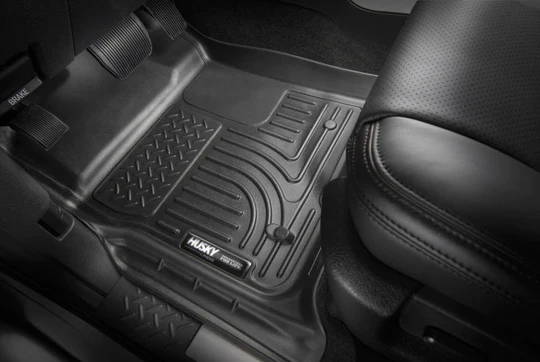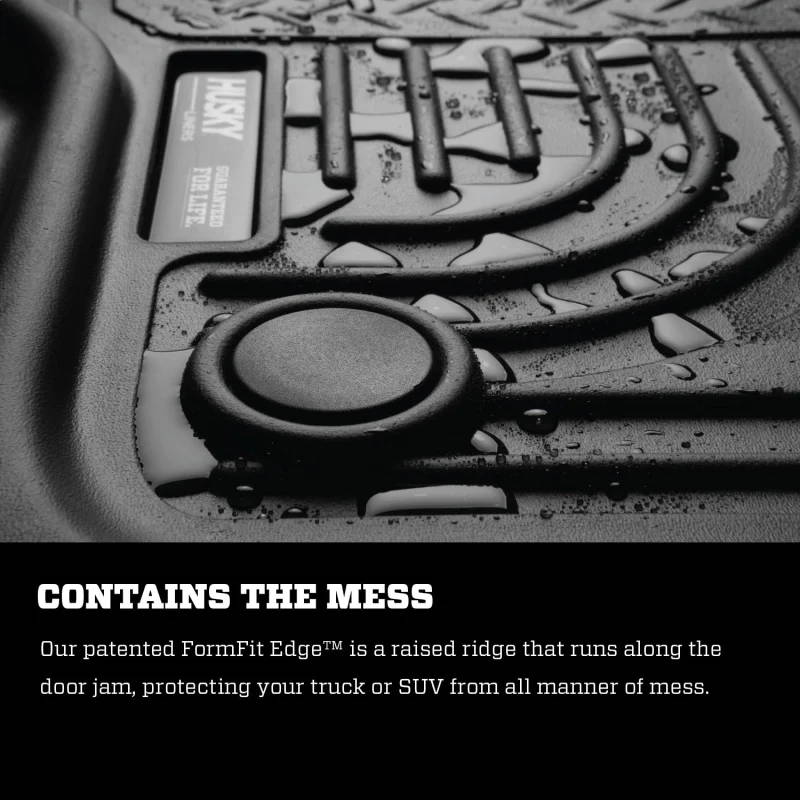 7" Gravity LED DOT Headlights
This system features two high-performance 40W Gravity LED 7" headlights with hard-coated polycarbonate lenses that emit a bright, clear beam of light, making it easier to navigate dark roads and off-road terrain.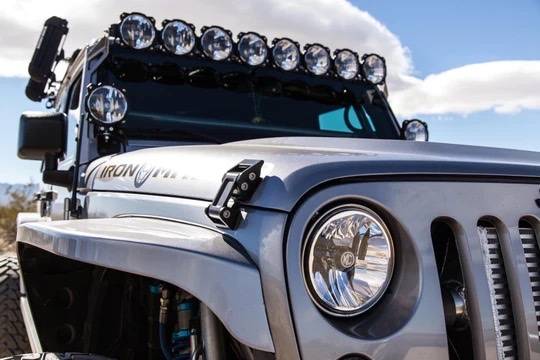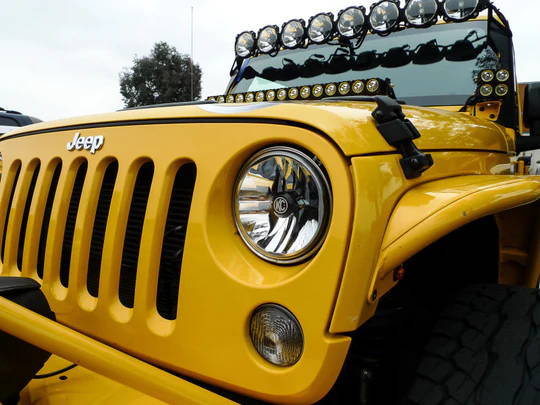 50" C-Series C50 LED Light Bar
This high-performance light bar features an extruded aluminum housing that provides superior strength and durability, as well as aluminum core PCBs with thermal management that offer efficient heat dissipation.
The light bar's combo beam features perfectly angled 12 Spot & 30 Spread reflectors, providing maximum forward distance and increased peripheral illumination along road edges. The lexan lenses are impact-resistant and UV-protected, ensuring long-lasting clarity and protection against the elements.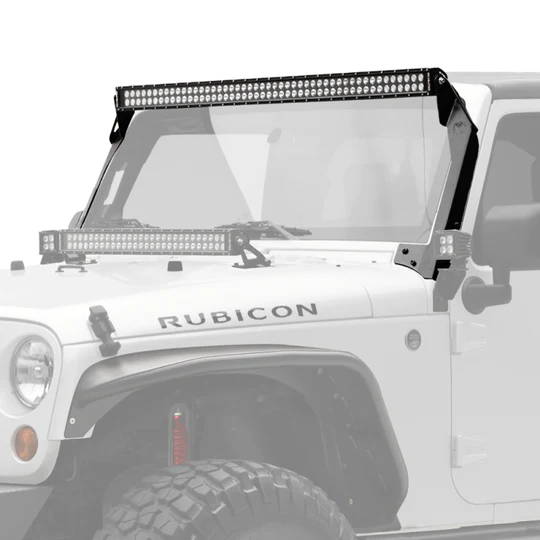 And there you have it - our top picks for products to upgrade your Jeep JK. Whether you're a seasoned off-roader or a new Jeep owner, these products will enhance your driving experience. From practical upgrades to stylish accents, these products will make your Jeep one-of-a-kind. So what are you waiting for? Start enhancing your Jeep today!
---